Diversion Update 3/7/19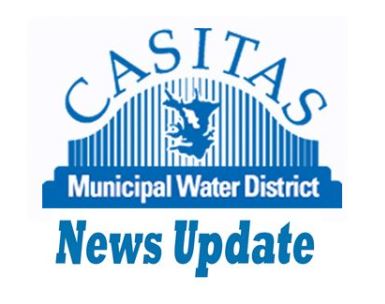 The storms that rolled in March 5th were weaker than forecasted producing less flow in the Ventura River than expected. Although less flow than expected diversion flows have continued and are currently around 400 CFS and increased tributary stream flows are occurring into Lake Casitas as well.
In the early hours of Wednesday, March 6th, there were some debris issues in the diversion facility. The excessive silt caused some diversions interruptions, however Casitas staff work diligently to resolve the issue and resume diverting.
Since January 9, 2019, the level in Lake Casitas has risen 18.5' and water supply has been increased by nearly 25,000 Acre-Feet.
As of Thursday, March 07, 2019 Lake Casitas stands at 41.4% full, up from 30.4% full on Jan 9th of this year.
Related Content
Stay in touch! Sign up for an RSS Feed of this page and receive updates daily via email.