Latest News /

Draft Documents Ready for Public Review and Comments
Draft Documents Ready for Public Review and Comments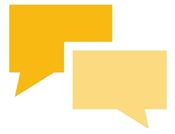 The Draft Initial Study/Mitigated Negative Declaration (IS/MND) for the Ojai Water System (OWS) Improvements Project is available for public review and comment. After acquiring the OWS in 2017, Casitas prepared a Condition Assessment and Master Plan to identify needed improvements. Recommended projects include pipeline replacements and demolition, replacement, and rehabilitation of tanks, pump stations, and wells. The IS/MND evaluates the potential environmental impacts of the project in compliance with the California Environmental Quality Act (CEQA).
The public comment period for the IS/MND is from March 15 to April 15, 2019. The Board of Directors intends to adopt the IS/MND at their regular meeting of April 24, 2019 at 3:00 p.m. Written comments may be directed to Julia Aranda, PE, Engineering Manager, at jaranda@casitaswater.com by April 15, 2019.
Draft documents are listed below:
NOTICE OF INTENT TO ADOPT A MITIGATED NEGATIVE DECLARATION
Draft Initial Study – Mitigated Negative Declaration
Appendix B - Ojai Water System Improvements Project BRA_Final
Appendix C - Cultural Resources Technical Report CONFIDENTIAL INFO REDACTED
Appendix D - Noise Measurement Data
Appendix F - AB 52 Letter for the Ojai Valley Water System Project
Related Content
Stay in touch! Sign up for an RSS Feed of this page and receive updates daily via email.