Latest News /

Lake Casitas Recreation Area Reduces Water Usage by Over 50%
Lake Casitas Recreation Area Reduces Water Usage by Over 50%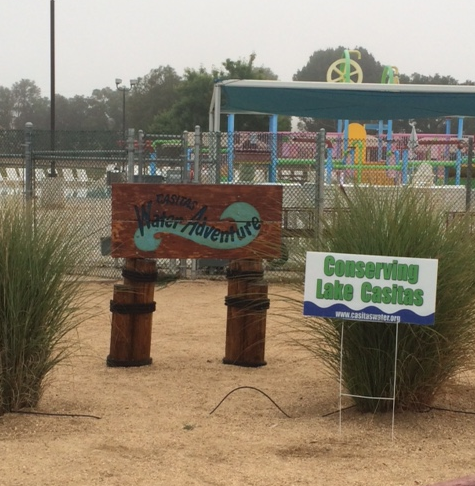 In response to the historic drought over the last five years, the Lake Casitas Recreation Area continues to ramp up its water conservation measures. These efforts reduced water usage in the recreation area by about 50% from 2011-12 to the 2015-16 fiscal year. That is over 10 million gallons in water savings annually. All customers in the district are being asked to make significant reductions in water use as a result of the drought, and the Lake Casitas Recreation Area is doing its part as well. During this historic drought, overall water use in the Recreation Area has been drastically reduced by implementing a variety of water conservation measures such as the capping of irrigation heads throughout the park.
The district developed the water park to provide water recreation activities to visitors that are excluded from swimming in the lake. Weighing state Health and Safety code regulations, a local public input process in the 1990s concluded the best alternative was to continue to maintain a no swimming policy for Lake Casitas and to provide a swimming facility outside of the Lake.
The Casitas Water Adventure provides an alternative water recreation opportunity for the Ojai Valley community and visiting public within the Lake Casitas Recreation Area. The Casitas Water Adventure is open about 90 days each season and serves over 76,000 customers. The area is surrounded by drought tolerant landscaping as designed by the District's Water Conversation Department.
Related Content
Stay in touch! Sign up for an RSS Feed of this page and receive updates daily via email.