Snowbird Program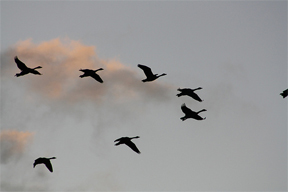 Join our Snowbird program! Extended camping at reduced rates during our off-season. The program begins around the first of October each year. The 2018/19 Snowbird season will end Sunday, April 14, 2019. The Snowbird program always ends the Sunday before Easter.

For more information, please contact Guest Services Coordinator at 805-649-2233, Ext. 113 or by email at jcollins@casitaswater.com
Lake Casitas is located just minutes from the beach and the Los Padres National Forest, close to Ojai, famous for its unique mix of art galleries and studios, fine dining and specialty boutiques. Its central location makes it convenient for local sightseeing and trips from Santa Barbara to Los Angeles and beyond.
Special Rates with a minimum 60 consecutive nights' stay:
Angler Campground - Executive
$35/night (Sewer Included) - Available 12/1/18
Bass Campground - Basic Hookup
$25/night (Optional Pumping Extra)
Fox Campground - Deluxe
$30/night (Optional Pumping Extra) - Available 12/1/18
Fox Campground - Executive
$35/night (Sewer Included) - Available 12/1/18
Per pet rate - $ 1/night (Free with Frequent Visitor Annual Decal) A Frequent Visitor Annual Decal can be purchased for a 2nd vehiclewith a 1/2 price discount for a 3rd vehicle. Other fees also apply.
Snowbird Program Policy and Application
Related Content
Water Wise Incentive Program

The long-awaited turf replacement incentive program is here! So if you have been planning to replace your grass or have been looking for ways to save water, here ...More >>

Attention: Boating Restrictions Adopted Update

Boating restriction updates are in place at Lake Casitas. All boats are subject to a 35 day quarantine period. The quarantine period shal...More >>

Free Water Surveys for Residential and Commercial Customers

Casitas is offering, on-site surveys for indoor and landscape water use of single-family and multi-family residential water customers within the district boundari...More >>
Stay in touch! Sign up for an RSS Feed of this page and receive updates daily via email.